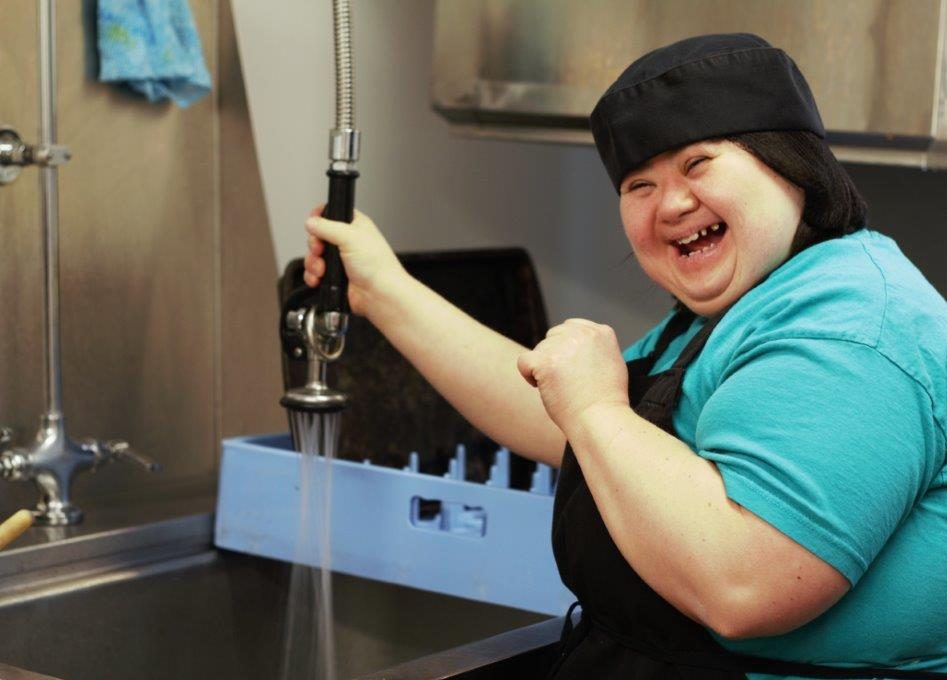 Would you like to work in commercial catering in Ebbw Vale?
V21 Catering @ Nantyglo is located in a residential care scheme called Llys Nant Y Mynydd.
You will be encouraged to develop both social and customer care skills, at the same time as providing a catering service to the residents who live in the development.
You will receive hands on catering training on the job, as well as learning about Food Hygiene and Health and Safety.
Together, we will develop a training plan to suit you and you could learn skills such as:
Food preparation.
Catering for special dietary requirements.
Knife skills.
Maintaining, cleaning and wearing kitchen uniform.
Making sandwiches and baguettes.
Serving hot and cold food and drinks.
Setting tables.
Using a till and handling money.
Using kitchen equipment.
Cleaning and washing up.
Defrosting and cleaning the fridge and freezer.
Food hygiene.
Trainees attend V21 Catering @ Nantyglo from Monday to Friday 9:00am - 3:00pm.
V21 Catering @ Nantyglo, Main Kitchen, Llys Nant y Mynydd, Hospital Road, Ebbw Vale, Gwent, NP23 4LY