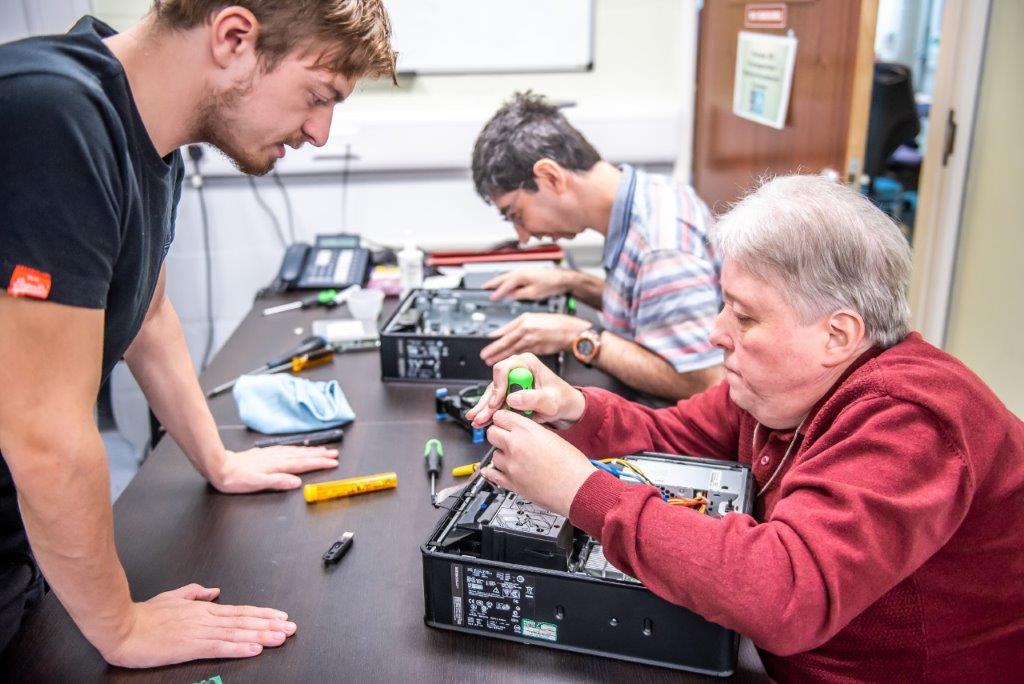 Would you like to get creative with technology?
Become a trainee at our V21 Technology @ Heath project and you'll have access to an ICT suite home to a range of exciting equipment and software.
You will have the opportunity to use to a wide range of hardware and accessories, specialised software and apps in desktop and tablet form that will support team and independent learning whilst developing your social, practical and creative skills.
Recent projects include: 
Using Canva to create dynamic, exciting 2D designs.
Editing and recording software to make videos. 
Developing unique, informative and interactive quizzes.
Sharing knowledge and ideas by making and showing presentations and slideshows.
Creating innovate animations and digital stories.
Programmes which we use include but are not limited to:
Canva                    Kahoot                Lumin 5             Quizzes
FlipaClip               Procreate            Garageband      Scratch
Together we will develop an on-going collection of learning opportunities in a fun training environment where you will learn skills such as:
Graphic design and typography
Simple sequencing for game design
Animation and video
Participation and teamwork
Digital inclusion and storytelling
Confidence building
 Literacy and numeracy
Social Skills
Trainees attend the V21 Technology @ Heath project Monday to Friday from 9:00am – 3:00pm.

V21 Technology @ Heath, Unit 12 Fieldway, Maes-y-coed Road, Heath, Cardiff, CF14 4HY
V21 Print Shop run by V21 Technology @ Heath offers a printing service, for personalised gifts or merchandise.