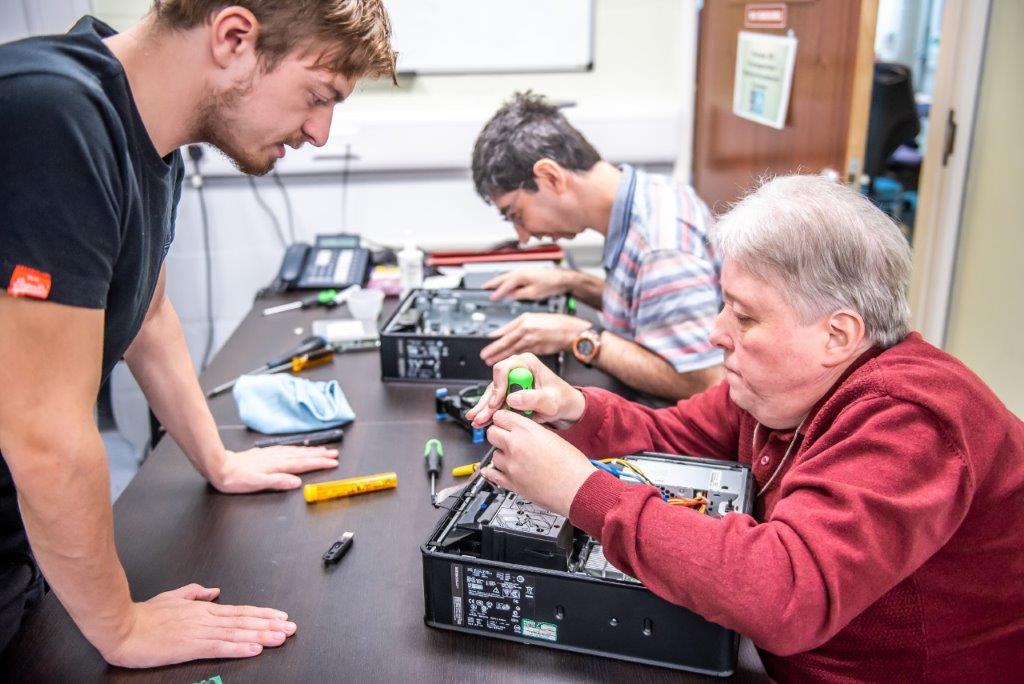 Would you like to get involved in ICT?
Become a trainee at our V21 Technology @ Heath project and you'll have access to an ICT suite that is fully equipped with a range of exciting equipment and software.
You will have the chance to use different hardware and software, including: touch screens; iPads and Android tablets; scanners and printers; specialised software for trainees with visual impairments; bespoke applications (designed in-house) to support literacy and numeracy.
You will have the opportunity to help with computer maintenance requests and upgrades, working in a dedicated computer lab as part of Crew 21. Or you may want to join our V21 Print Shop to learn basic graphic design, and how to print on different types of media.
Together, we will develop a training plan to suit you and you could learn skills such as:
Computer coding/programming.
Computer maintenance and electronics.
Digital animation and storytelling.
Introduction to graphic design.
Literacy and numeracy (in daily tasks).
Office technology and skills.
Print shop services.
Simple sequencing for games design.
Using social media and staying safe.
Trainees attend the V21 Technology @ Heath project Monday to Friday from 9:00am – 3:00pm.

V21 Technology @ Heath, Unit 12 Fieldway, Maes-y-coed Road, Heath, Cardiff, CF14 4HY
V21 Print Shop run by V21 Technology @ Heath offers a printing service, for personalised gifts or merchandise.